Appointment Chairman Executive Board
Arjan Kastelein will succeed Maarten Knoester as Chairman of the Executive Board as per 1 August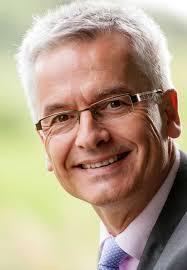 7 May 2019
The chairman of the Supervisory Board has made the following announcement:
The current Chairman of the Executive Board, Dr. Maarten Knoester, will retire as per 1 August 2019. Under his leadership, for a period of more than 11 years, the foundation and the schools have undergone a dynamic and successful development, for which we owe him our gratitude.
I am pleased to inform you now on behalf of the Supervisory Board that we have been able to appoint a successor: Mr Arjan Kastelein MSc, MBA. Mr Kastelein worked abroad in various positions for Philips and continued his career in 2003 by joining the Executive Board of the Gooise Scholen Federatie, a group of secondary schools. In 2012 he became Chairman of the Executive Board of ROC West Brabant, a group of schools in vocational and secondary education;  and in 2017 he was the Chairman of the Executive Board (a.i.) of Apeldoorns Voortgezet Openbaar Onderwijs. During his years in secondary education he was a board-member of the Secondary Schools Council and during his years in vocational education he was a board-member of the Vocational Education Council. His time abroad has shown him what it means to be an expat and it is also for this reason that he fully realises the importance of  international education. We think that Mr Kastelein is superbly qualified to meet the Stichting and regional challenges in national and international education. We wish you and Mr Kastelein a successful cooperation and a continuation of our constructive partnership.
Yours sincerely
J.L.C. van der Werff
Chairman of the Supervisory Board